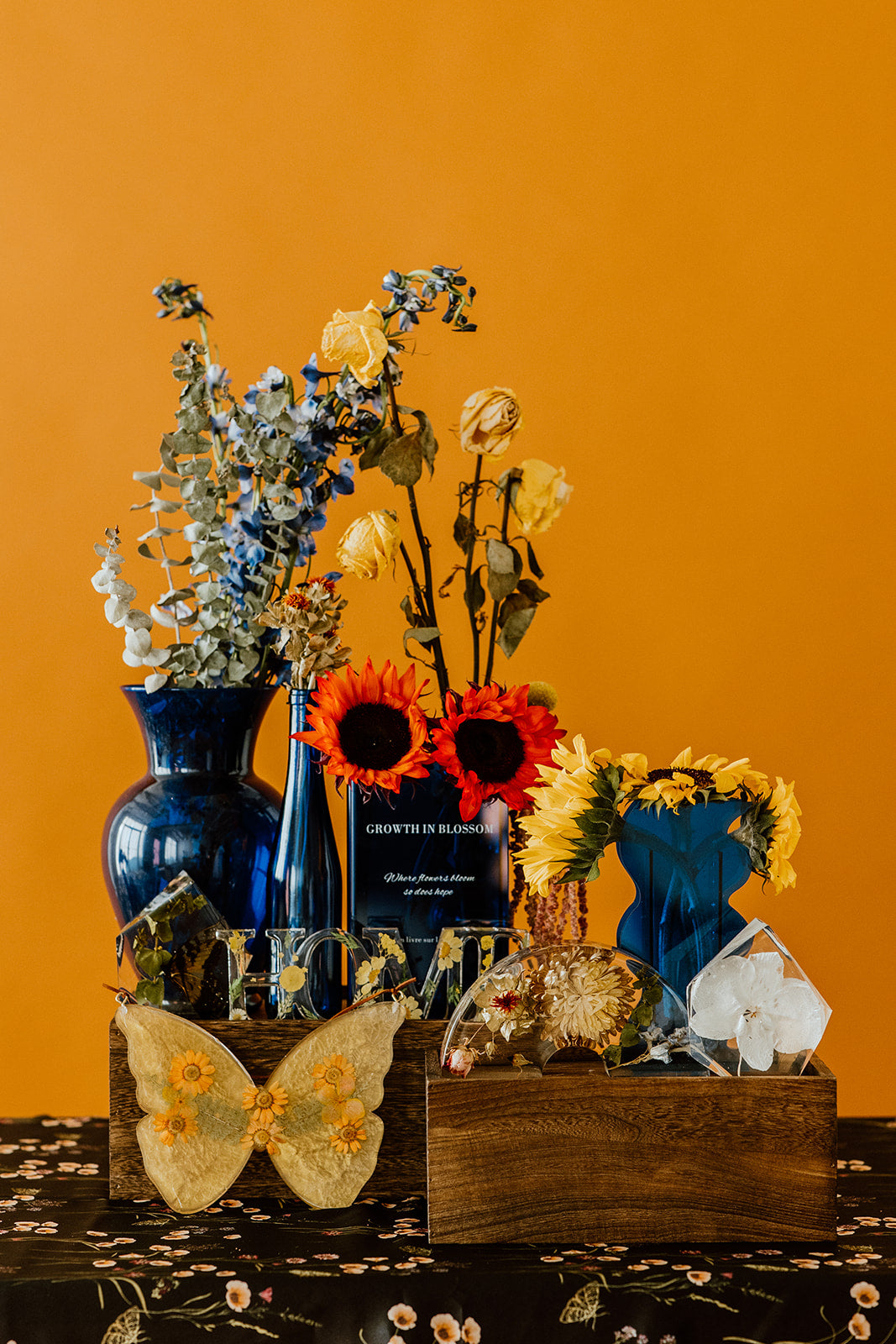 Let's Create Something Beautiful Together...
At Blue House Curio, we take great pride in our work. From start to finish, BHC aims to make you feel cared for and heard. Our goal is to collaborate on your commission to ensure you love your pieces for years to come.
We begin the process by email or the form below. If preservation is possible, you will be contacted within 5 business days. We will discuss timeline, pricing, and a contract will be required.
Commissions are opened based on availability. We apologize for any inconvenience this may cause. We encourage you to email or fill out the form below for a chance to be placed on a waitlist.
If commissions are open, we will send a contract. Once it has been signed and a deposit is made, we will begin collecting your treasures.
We would like to remind our clients that no moisture can be introduced into the resin. Fresh flowers can take at least 4 weeks to dry and there are no rush orders.
Photos of treasures will be taken and sent via email, along with layout options. Once layout is chosen, Erin will begin pouring. Clients should understand that pouring sometimes takes weeks, even months, depending on several factors, including but not limited to: weather conditions, commission capacity, and mold availability.
Clients will be updated via email throughout the commission process on the progression of preserving your treasures.
Once complete, BHC's clients will be notified and a scheduled mail date or pickup date will be discussed.
Tips for a successful preservation process in our FAQs.